Management
Dr. Harald Schäfer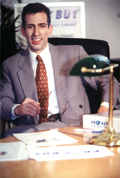 Dr. Harald Schäfer is a member of the executive board of the ProJustitia Central Office (which administers the ProJustitia Association). After graduating from secondary school as the best of his age-group, Dr. Schäfer studied business administration and law at the German University of Mannheim (Germany's leading university for business studies) and, after receiving his degree, went on to earn his doctorate. While studying, Dr, Schäfer was providing consulting services to businesses. His first company, Management Institute Dr. Schäfer & Partner, was founded in 1992. Dr. Schäfer provided advice to well-known businesses as well as law offices. Furthermore, he presents specialist seminars at the University of Mannheim and gives lectures at conventions and trade fairs. He is an author of various manuals and specialist books. Between 1994 and 2000, he was responsible for the European expansion of the largest purchasing services company in Europe. He is also engaged in several projects as a Business Angel.
Dr. Burkhard Schäfer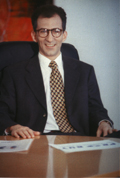 As the chairman of ProJustitia Central Office, Dr. Burkhard Schäfer is responsible for the strategy and organization of the association. He started his business career while he was studying business administration and law at the University of Mannheim. His main focus is on financial affairs and personnel. To complement his studies at the university, he worked with the "Deutsche Bank" and "Dresdener Bank", as well as with several service companies. After receiving his degree, he traveled over the USA doing market research. Afterwards, he started working on his doctorate. In 1992, he and his brother, Dr. Harald Schäfer, founded the Management Institute Dr. Schäfer & Partner, which mainly deals with the provision of, training and coaching for large-scale enterprises, federal parties and medium-sized firms. A fundamental part of his professional activities was the year-long setting-up of a European association system. At the same time, Dr. Schäfer has been active as a consultant for German companies in the area of personnel, venture capital and strategic marketing. Dr. Schäfer is member of the supervisory board of several companies and a well-known speaker at the IHK (Chamber of Commerce and Industry), federal associations and universities. Since 1989, he has been teaching communications at the University of Mannheim. Dr. Schäfer has an international perspective, based in part upon his overseas experience.
Advisory Board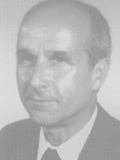 Prof. Dr. Willi Hofmann
Associate professor and consultant, Berlin, Germany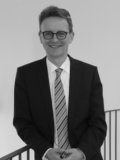 Prof. Dr. Michael Eßig
Holder of professorship for business studies, in particular materials logistics and distribution, on the Armed Forces University of Munich, Germany.
Acquiring clients
The biggest challenge in the legal market consists in acquiring new clients and safeguarding present clients. New economic conditions such as the expansion of the European Union have intensified competition in the market, but have at the same time opened up new opportunities.
With ProJustitia you acquire new clients via placement by the ProJustitia Central Office and their network. In addition, you obtain additional clients from ProJustitia law firms as a result of your documented reputation as an association member as well as your presence at your location.
In both cases your affiliation to the ProJustitia association has a positive impact on both the size and importance of new clients: You are able to present your law firm as a compentent point of contact of a strong, international association, which has at its disposal outstanding expertise in all areas.
ProJustitia does not just offer you advantages regarding the presentation of your firm externally, but also with regards to internal collaboration:
As a network member you are able to contact other ProJustitia law firms at home and abroad. In addition, our range of qualified training courses support the key personnel at your firm, enabling them to remain up-to-date professionally and organizationally.
As a network member you are able to contact other ProJustitia law firms at home and abroad. In addition, our range of qualified training courses support the key personnel at your firm, enabling them to remain up-to-date professionally and organizationally.
The Association ProJustitia
Liberalization and globalization of markets as well as specialization of knowledge changes economic parameters for all participants in business processes, including attorneys.
Internationalization and more complex clients require a holistic consulting approach which is supranational and multidisciplinary and which can no longer be provided by a single law firm, but can be well managed by an interdisciplinary oriented law firm network ProJustitia.
ProJustitia is an international network of lawyers from various nations and with individual specializations, whose project cooperation is professionally coordinated and controlled by the ProJustitia central office. The ProJustitia association accommodates the idea of a holistic consultation also by integrating auditing and tax accountancy companies as well as renowned management consultancies into their network.
Thus, ProJustitia creates the prerequisites for a high quality of advice for domestic as well as foreign clients – no matter whether it is a company, statutory corporation, private person, foundation or association.
ProJustitia is an association similar to the EEIG (European Economic Interest Group). The EEIG is the first legal form of company working in all of Europe, based on European law, accelerating cross-border cooperation, economical development, and efficiency of their members. A flexible cooperation of emancipated and equal members allows for a quick and smooth access to expert knowledge. This leads to the fact that a multitude of experience and connections can be used without restricting flexibility and autonomy of its members.
Growing stronger in association with others!
This is one of our most important network guidelines. Our members profit from many advantages such as the extension of knowledge and capacity, attaining higher and better reputation and use synergy effects.
At the same time, you remain completely independent. Except for adjustment-measurements in order to achieve association-compatible presentation and appearance, you will remain absolutely free in your entrepreneurial decision.
For the rights of our clients
The strict service orientation to the clients´ requirements and their individual demands with respect to consulting has been made another constitutive policy of ProJustitia. This maxim applies to members of the network, partners of the cooperation, the ProJustitia management and employees thereof. In accordance with this principle, the client language is their respective mother tongue. Within the network, between the members, the language is English.
Obliged to excellence
"If – compared to yesterday – you haven't improved, you must have become worse."
Charles de Gaulle (1890-1970), Prime Minister of France 1958-1969
All members of ProJustitia are obliged to deliver outstanding work and consult in an excellent way. The best juridical consultancy and responsibility towards the customers is our main target. This also implies a consolidated commitment for a very high quality standard. To secure these standards, ProJustitia regularly conducts quality checks and QM-certifications.